Parking in almost all cities is paid during the week and each city has it's own system and pricing. Some changes have been made to allow to pay for surface parking via a mobile app.
Surface parking
Almost every major city center in Portugal has parking meters on surface parking. There is usually a time limit of 3 to 6 hours depending on where you park. You can use coins and prepaid the time that you think you will be parked or use an app to pay for parking.
If you don't pay you will get a fine and a clamp so you are not allowed to leave without paying a fine. If this happens to you you will need to call a number that will be placed on your drivers window. After clamping your car if they are not contacted after a few hours the car will be towed away and the fines are higher.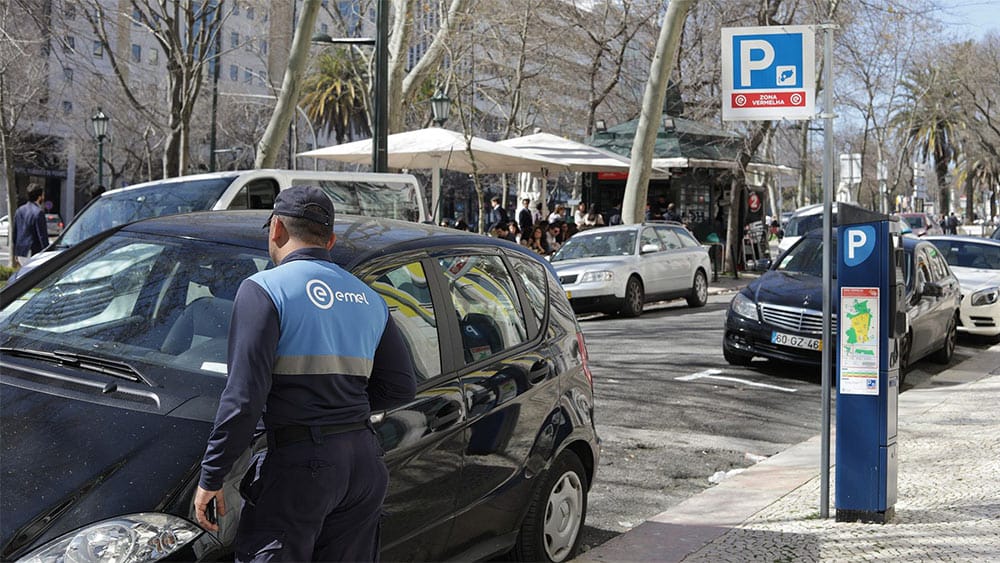 In Lisboa you can use Emel ePark, the app is quite intuitive and allows you to pick a place where you are parked from the map using your current location. You need to prepay a minimum of 10€ to be used as credit, so if you are not going to spend that much in parking it's better to use the parking meters. You can pay by Visa or PayPal.
For other cities and some underground parking (or even Spain) you can use Telpark. Although not as intuitive, as you may need to select a road name or parking area instead of a map, it allows you to pay on more cities like Amadora, Beja, Faro, Figueira da Foz, Lagos, Porto, Portimão, Sesimbra, Setúbal, Tróia, Vila Nova de Gaia or Vila Real.
Another app is Via Verde Estacionar that is available to use in surface parking in cities like Amadora, Bragança, Cascais, Figueira da Foz, Loures, Oeiras, Portimão, Porto, Tavira, Vila Nova de Gaia and Vila Real.
Underground parking
Underground parking is also paid. These usually have security guards or security cameras and are a bit safer than parking on the street. These are usually paid 24h a day unlike surface parking where after 19h or during the weekends it's free.
There are free underground parking lots but are usually away from the city center or in large malls.
Payment is made with a ticket on a payment machine that allows to pay with coins or bank notes.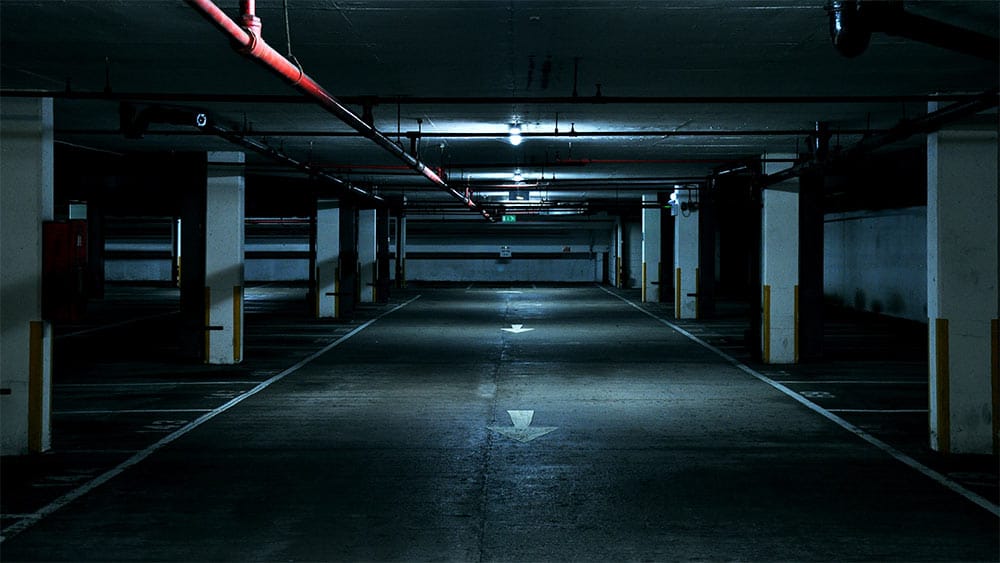 Arrumadores
On surface parking there are beggars called "Arrumadores" (car parkers). They will tell you that you have a parking spot and simulate that they are helping you park. When you get out of the car they will come to you for you to give them a coin.
If possible avoid areas where these beggars are. Some are known to take care of your car and avoid break ins, but they are a small minority. Most are just there to make enough money to buy drugs.
If you park on a spot with a Arrumador and don't give them money they might scratch your car, slash a tire or break a window
And yes, you will find them on places where you have to pay for parking, you will pay twice, so might be cheaper and safer to park underground.
Safe parking
Car theft has been decreasing, it was common in the 90's to steal car radios. Nowadays with the integrated systems these are not so common.
But be aware, there are still about 60 car thefts on average per day in Portugal.
Some are break-ins, so don't leave any belongings on sight or anything that might look valuable. Visible phone and GPS chargers are a good way of having a broken window because they will check if there is any devices on the car that can be sold.
Car jacking is a bit more uncommon and these are more targeted to specific luxury cars and all terrain vehicles that are then sent to eastern Europe or Africa.
Avoid parking in dark alleys, roads with little movement or near train stations overnight.